עברית
Alphabetical list of artists
A
B
C
D
E
F
G
H
I
J
K
L
M
N
O
P
Q
R
S
T
U
V
W
X
Y
Z
Isaac Frenel (Frenkel)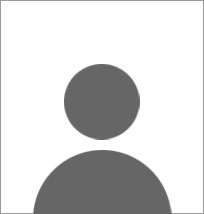 45 Articles
9 Exhibition invitations
17 Artwork reproductions
Isaac Frenel (Frenkel), Painter. b. 1899, Odessa, Russia. Immigrated 1919. A member of the French School of Artists. Executed stage designs and costumes for Habima and Ohel Theatres. From 1960 lived in Safed, where a museum was opened in his name. Died 1981.
Education
1917 Art Academy, Odessa, Russia;
1926-29 Beaux Arts, Paris, France
Académie de la Grande Chaumière, Paris
Teaching
1920 Herzlia High School, Tel Aviv
1926-29 Histadrut School, Tel Aviv.
Awards And Prizes
1926-29, Beaux Arts Scholarship, Paris, France
1934 Dizengoff Prize for Painting and Sculpture, Municipality of Tel Aviv-Jaffa
1938 Dizengoff Prize for Painting and Sculpture
1939 Dizengoff Prize, for painting "Hot Day, Tel Aviv"
1940 Dizengoff Prize for Painting and Sculpture, Municipality of Tel Aviv-Jaffa
1948 Dizengoff Prize for Painting and Sculpture
1948 Dizengoff Prize
1958 Prize for Lithography, Brussels, Belgium
1972 Prize for Painting Nudes
1973 International Prize, French Riviera
1973 International Prize, Deauville, France