עברית
Alphabetical list of artists
A
B
C
D
E
F
G
H
I
J
K
L
M
N
O
P
Q
R
S
T
U
V
W
X
Y
Z
Tamar Getter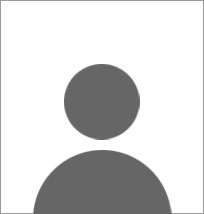 356 Articles
321 Artwork reproductions
64 Exhibition invitations
Tamar Getter, an Israeli painter, born in Tel Aviv in 1953.
Tamar Getter studied with Raffi Lavie in 1972-1973. She studied at Beit Berl Art College and holds a BA in literature from the University of Tel Aviv. For many years she was accompanied by the artist Moshe Kupferman.
Getter began to exhibit her works in 1973. In the second half of the 1970s she created a series of paintings known as the "Tel Hai" cycle." Her technique in painting tends to put together materials not usually combined. She worked in mixed media (e.g., photography and drawing) and adopted various perceptions of space in one work.
Between the years 1986-1995 she lived in Frankfurt, Germany.
Tamar Getter teaches art in Bezalel Academy of Arts and Design and resides in Giv'atayim.
Education
1972-73 with Rafi Lavie
1976-1975 Beit Berl College, The Faculty of Arts - Hamidrasha
1975-1979 B.A. Tel Aviv University, literature
Teaching
Teaches in Bezalel, Jerusalem
Awards And Prizes
1979 Tel Aviv University Senior Year Scholarship, Tel Aviv University
1981 Jack and Eugenie Ohana Prize for a Young Israeli Artist, Tel Aviv Museum of Art, Tel Aviv
1989 Award from the Kunstlerhaus Mousonturm Guest Studio, Frankfurt am Main, Germany
1994 Minister of Culture and Science Prize, Culture and Science Ministry
1994 The America-Israel Cultural Foundation Sharett Fund Scholarship
1995 Award from the Kunstlerhaus Mousonturm Guest Studio, Frankfurt am Main, Germany
1995 Sandberg Prize for Israeli Art, Israel Museum, Jerusalem
2003 Prize for the Encouragement of Creative Art, Ministry of Education and Culture
2004 Award, The Council of Art and Culture at the National Lottery