עברית
Alphabetical list of artists
A
B
C
D
E
F
G
H
I
J
K
L
M
N
O
P
Q
R
S
T
U
V
W
X
Y
Z
Nachum Gutman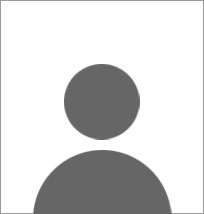 687 Articles
603 Artwork reproductions
78 Exhibition invitations
Nachum Gutman, an Israeli painter, was born in Teleneşti, Bessarabia, (a part of the Russian Empire). In 1905 the family moved to the Land of Israel, and settled in Tel Aviv.
Gutman immortalized the young city in drawings and writings. He later designed the symbol of the city.
Gutman studied art at the Bezalel Academy with Abel Pann and Ze'ev Raban. From 1920-1926 he studied art in Vienna, Berlin and Paris. In 1923 he illustrated the works of his father and thus began a long career as a children's book illustrator.
Upon returning to Israel he participated in exhibitions of Israeli artists in the Tower of David. He belonged, along with Reuven Rubin and Ziona Tager to the "Land of Israel Style", which focused on landscapes and images of Israel, and emphasized the bright colors and light of the country. The artists in the group believed that the Arabs in Israel closely resemble people from biblical times, and frequently painted Arab people and villages.
Nachum Gutman illustrated books by Chaim Nachman Bialik, and is considered a pioneer in children's books illustration in Israel. He illustrated hundreds of books, including his own. His style is dramatic, monumental, sculptural and primitive; and shows the influence of ancient Assyrian sculpture as well as Persian miniature art.
In 1931 Gutman co-founded the children's journal "Davar LaYeladim" and remained on the staff for 32 years. He had a regular spot in the journal with illustrated stories.
in 1934 the Tel Aviv municipality sent him to South Africa to paint the portrait of Jan Smuts. During the War of Independence he accompanied the fighters as a military illustrator and his drawings were published in "The Negev Animals".
Gutman also designed scenery for theater. In 1966 he created a large-scale mosaic depicting scenes from Tel Aviv. In 1998 The Gutman Museum of Art opened in Neve Tzedek in Tel Aviv.
Gutman died in Tel Aviv on November 28, 1980.
Education
1908 Herzlia Gymnasium, Tel Aviv
1912 Art, Bezalel Academy of Arts and Design, Jerusalem
1920 Art, School of Art,Vienna, Austria
1922 Berlin, Germany, studied the art of printing
Teaching
1917 Painting studio in Tel Aviv (with Haim Navon and Martha Halperin)
Awards And Prizes
1938 Dizengoff Prize for Painting and Sculpture
1946 Lamdan Prize for Children's Literature
1955 Sicily Award for watercolor painting at the São Paulo Biennale, Brazil
1956 Dizengoff Prize for Painting and Sculpture, Municipality of Tel Aviv-Jaffa
1962 Hans Christian Andersen Literary Prize on behalf of Unesco
1964 Yatziv Prize
1969 Fichman Prize for Literature and Art
1974 Doctor, Honores Causa, Tel Aviv University
1976 Worthy Citizen of Tel Aviv Award, Municipality of Tel Aviv-Jaffa
1978 Israel Prize for Children's Literature