עברית
Alphabetical list of artists
A
B
C
D
E
F
G
H
I
J
K
L
M
N
O
P
Q
R
S
T
U
V
W
X
Y
Z
Gershon Knispel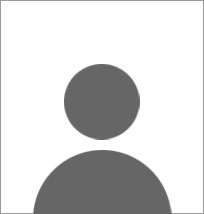 99 Articles
7 Exhibition invitations
14 Artwork reproductions
Gershon Knispel, Israeli, born Germany, 1932-2018

Gershon Knispel was born in Cologne, Germany, in 1932. In 1935 he immigrated with his parents to Eretz Israel. In the early 1950s, he studied art at the New Bezalel. Knispel was a member of the Communist Party and was active in political circles with those views. From 1959-1964 he lived in San Paulo, Brazil. From 1964 to 1989 he served as an artistic consultant in the Haifa municipality. In addition, he created a number of works of art in the public space in various places in Haifa and the northern region. In 1994, after the fall of the military regime in Brazil, he returned to live there.

Gershon Knispel's work was identified with the group of artists who painted in the style known"social realism", and who were active in the 1950s. In his works from that time on there are references to the social and political situation. In addition, he created illustrations for poetry, such as the print album "Songs of David" (Sifriyat Poalim,1955) and a group of illustrations for the book by Alexander Penn's Along the Way: Selection of Poems (Mada Ve-Haim, 1956). Among his well-known works are the painting "Employment Bureau" (1956-1955), reliefs on the front of the Haifa Municipal Sports Hall (1976), reliefs on the "Paz Bridge" in Haifa and the "Land Day Memorial" (1976) in Sakhnin and more.
Education
1954 Bezalel, Jerusalem, with Mordecai Ardon., graduate
Teaching
1957 Munich Academy of Fine Arts, Germany, Assistant to Prof. Averberg
Awards And Prizes
1954 Herman Struck Prize, New Bezalel School of Arts and Crafts, Jerusalem
1955 The Reuven and Sarah Leif Prize, The New Bezalel School for Arts and Crafts, Jerusalem
1957 Gold Medal, International Exhibition, Moscow, USSR
1963 Prize, Sao Paolo Biennale, San Paolo, Brazil
1966 Ministry of Culture Award
1976 First Prize, Decoration of a Sport Palace, Haifa
1978 First Prize, International Competition, Havana, Cuba
1980 Prize for Engraving, Biennale, Berlin, Germany
1983 First Prize, "Defeat of the 3rd Reich" Monument, Haifa
1988 Frist Prize, 70th Anniversary, HaHistadrut HaKlalit shel HaOvdim B'Eretz Yisrael
1991 Gutman Prize, for illustration
Environmental Sculptures
1974 Haifa, Memorial, in Aluminum
1976 Relief on the wall of the Haifa Sport Center
1976 Relief on the Paz Bridge, Haifa
1976 Sachnin, Memorial on Earth Day