עברית
Alphabetical list of artists
A
B
C
D
E
F
G
H
I
J
K
L
M
N
O
P
Q
R
S
T
U
V
W
X
Y
Z
Hila Lulu Lin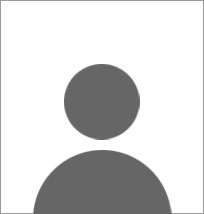 125 Articles
67 Artwork reproductions
21 Exhibition invitations
Hila Lulu Linn (born Hila Lin), Israeli, born 1964

Hila Lin was born in Kibbutz Mishmar HaEmek. When she was two years old, the family was sent to Qazvin, Iran for three years as aliyah emissaries. After their return to Israel they lived in Kfar Bilu. Lin added the name Lulu after her studies at the Bezalel Academy of Art and Design.
In the 1990s, she designed a Hebrew font bearing her name which she uses in her art and poetry books. In 1992, she held her first solo show at Bograshov Gallery. Her multi-disciplinary work combines photography, video, sculpture and installation art. Her work features sensual images alluding to unconventional sex. In End to Tears (2004), the artist is photographed smearing egg yolk on her body. Lulu Lin works and lives in Tel Aviv.
Education
1986-89 Bezalel Academy of Art, Jerusalem.
Awards And Prizes
1988 Israel Museum Prize for Industrial Design, Israel Museum, Jerusalem
1989 Devora Blumenthal Prize for Final Project, Bezalel Academy of Arts and Design, Israel
1988-1994, Sharett Fund Prize, America-Israel Culture Foundation
1992 Young Artist Prize, Ministry of Education
1995 Kadishman Prize for Sculpture, America-Israel Cultural Foundation
1996 Guest artist, Jerusalem Print Workshop
1996 Artist's residency, Mishkenot Sha'ananim, Jerusalem
1998 Artist's residency, Villa Saint Clair, Sete, France
1998 Artist's residency, Mishkan Omanim, Herzliya
1998 Prize for Fine Arts, Ministry of Education
2000 Residency, Hallwalls, Contemporary Arts Center, Buffalo, USA
2002 Mark of Distinction, Acco Festival of Alternative Israeli Theatre, Akko
2002 Guest artist, Jerusalem Print Workshop
2002 Scholarship, Rabinovich Foundation, Tel Aviv
2002 Arthur Goldreich Foundation, Bezalel Academy of Arts and Design, Jerusalem
2002 Isracard and The Tel Aviv Museum of Art Prize for an Israeli Artist