עברית
Alphabetical list of artists
A
B
C
D
E
F
G
H
I
J
K
L
M
N
O
P
Q
R
S
T
U
V
W
X
Y
Z
Shahar Marcus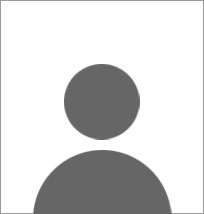 35 Articles
20 Artwork reproductions
6 Exhibition invitations
Shahar Marcus an Israeli interdisciplinary artist who works primarily in video, performance and sculpture.
Marcus was born in 1971 in Petach Tikva. In 1997 he completed a BA in Linguistics and in 2007 received an MA History of Art, both from the Tel Aviv University.
An encounter with the works of the performance artist Tamar Raban, brought about a changed in the direction Marcus' career, which was academic until then, and he joined the staff who worked with Raban on a performance for the Israel Festival.
Marcus takes physical part in his work and is known for extreme performances. In his work he relates his body to organic and perishable materials such as dough, bread, juice or ice. His relationship to the materials examines the position and the role of his body as both human and creator. His choice of perishables likewise highlights the nature of art and life.
Shahar Marcus lives and works in Tel Aviv.
Education
1992-1996 B.A., Linguistic Science, Tel Aviv University
1999-2004 M.H., Art History, Tel Aviv University
2001-2002 Annual Performance Workshop under the Instruction of Tamar Raban, Performance Stage, Tel Aviv
Awards And Prizes
2006 Prize for a Young Artist, Ministry of Science, Culture and Sport
2008 Beatrice Kolliner Prize for a Young Israeli Artist, Israel Museum, Jerusalem
2015 Discovery Award, LOOP, Barcelona, Spain