עברית
Alphabetical list of artists
A
B
C
D
E
F
G
H
I
J
K
L
M
N
O
P
Q
R
S
T
U
V
W
X
Y
Z
Efrat Nathan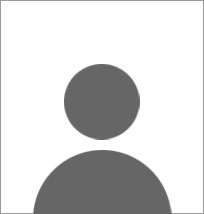 31 Articles
12 Artwork reproductions
3 Exhibition invitations
Efrat Natan, an Israeli painter, sculptor, video and performance artist, was born in 1947 in Kfar Ruppin. In 1970 she studied with Raffi Lavie.
From the beginning of the1970s her work deals with issues of Israeli collective and the values of early Zionism. Her work has a nostalgic dimension and an admiration for the spirit of the early Zionist Settlers, while simultaneously criticizing this society and the failures and dangers resulting from any idealistic social perception.
Natan created several installations dealing with the relationship between the viewer and the work of art, while criticizing Israeli militarism after the Six Day War. A notable work was the performance "Bust" in which she built a wooden statue, which she wore as a mask. The sculpture was shaped as the letter T, resembling a cross or a plane and limited her vision. Nathan wore the sculpture on the day following the IDF parade in 1973 and marched throughout Tel Aviv.
Her sculpture "Swing of the Scythe" (2002) appears in the permanent exhibition at the Israel Museum. It is composed of scythes arranged in a circle, each scythe leaning on the next in a collaborative kind of fan, while imitating the harvesting act in sculpture. The scythe related to Nathan's childhood memories in the Kibbutz, as well as to the myth of the Pioneer – the hero of the Zionist revolution. The scythe was one of the symbols of the renewed relationship between the Jews and the land.
Efrat Natan lives and works in Tel Aviv and curates exhibitions, especially at the Israel Museum in Jerusalem.
Education
1968–70 Avni Institute, Tel Aviv
1970 with Rafi Lavie
Awards And Prizes
1978 Beatrice Kolliner Prize for a Young Israeli Artist, Israel Museum, Jerusalem
2000 Creative Encouragement Award, Ministry of Science, Culture and Sport
2006 Encouragement of the Arts Prize, Ministry of Science, Culture and Sport
2006 Prize for Plastic Arts, Ministry of Education
2009 Award, The Council of Art and Culture at the National Lottery
2013 Sandberg Prize for Israeli Art, Israel Museum, Jerusalem