עברית
Alphabetical list of artists
A
B
C
D
E
F
G
H
I
J
K
L
M
N
O
P
Q
R
S
T
U
V
W
X
Y
Z
Dina Nir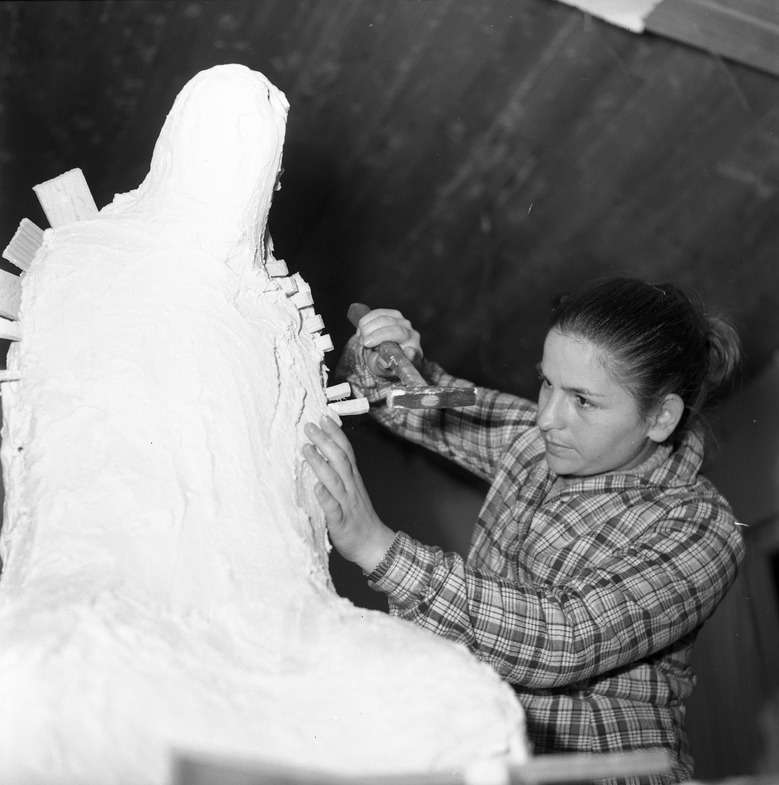 Photo: CC BY-SA 3.0, Wikipedia
Dina Nir, Israeli sculptor, born 1943

Dina Nir (Even Tov) was born on Kibbutz Shaar Ha'amakim. She studied art at the Oranim Art Institute in Kiryat Tivon and spent a year at the Central School for Arts and Crafts in London.

Dina Nir is known for her outdoor sculptures, including war memorials and playground art. She works in stone, wood, iron and cast-aluminum.
Education
1954-1955 Oranim Art Institute, Kiryat Tivon
1961-1962 Central School for Arts and Crafts, London, England