עברית
Alphabetical list of artists
A
B
C
D
E
F
G
H
I
J
K
L
M
N
O
P
Q
R
S
T
U
V
W
X
Y
Z
Perli Pelzig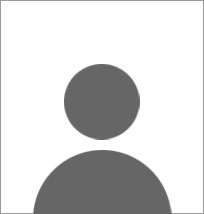 Articles 7 Artwork reproductions 105 Exhibition invitations 1
Perli Pelzig, Israeli, b. 1917, Poland, active in Israel and the United States

Perli Pelzig was born in Rymanow, Poland and grew up in Hannover, Germany. In 1931, he was accepted to the Kestnergesellschaft artists society in Hannover. In 1938, he was expelled to the border town of Zvonshin, Poland, where he remained with his parents for six months. In 1939, he immigrated to Palestine on a illegal immigrants ship.

In Palestine, Pelzig joined the core group of Kibbutz Galil-Yam, which was living in the Borochov neighborhood of Givatayim. In 1948, he helped to restore the mosaic floor of Beit Alpha synagogue for the Israel Antiquities Authority. In the 1950s, he was one of the founders of the Oranim Art Teachers College. Some of his projects were architectural art installations. He created a wall mosaic for the Zion Hotel in Haifa (1952), a wall mural at the Pe'er Theater in Haifa (1953), wall murals for the Histadrut and Moshav Ha'ovdim pavilions of the "Making the Desert Bloom" exhibition (1953), a wooden relief for the Dan Hotel (1955) and more. In 1956-1969, he resided in the United States, where he worked on many architectural projects.
Teaching
Oranim Art Teachers College, Tivon