עברית
Alphabetical list of artists
A
B
C
D
E
F
G
H
I
J
K
L
M
N
O
P
Q
R
S
T
U
V
W
X
Y
Z
Moshe Raviv (Voroibeichic, Moi Ver)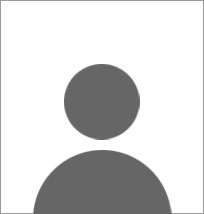 14 Articles
7 Artwork reproductions
4 Exhibition invitations
Moshé Raviv (Vorobeichic) – known as Moï Ver, was an Israeli painter and photographer. He was born in 1904 in Vilnius, Lithuania, and studied painting as well as photography.
In 1927 Raviv attended the Bauhaus in Dessau, and took courses with Paul Klee, Wassily Kandinsky, and Joseph Albers. He later left Germany to attend the Ecole Photo One in Paris.
He is known for his picture-books on the Ghetto of Vilna and Paris (end of the twenties), which are an early examples of the Bauhaus photographic style. In his book Moi Ver: Paris, he produced avant-garde photomontages. It was originally published in 1931 by Editions Jeanne Walter with an introduction by Futurist Fernand Léger.
In 1932 he was sent by the weekly ''Vie'' to the Land of Israel as a photo-reporter. In 1934 he immigrated to Israel and in 1953 was one of the founders of the Artist Colony in Safed. In Israel Raviv focused on painting and illustrated many books. In 2004 his book "Paris" was republished as "Ci-Contre; 110 Photos by Moi Ver" written by Ann and Jurgen Wilde with commentary by Inka Graeve Ingelman and Hannes Bohringer.
Moshe Raviv died in Safed in1995.
Education
Graduated from the first Hebrew Gymnasium in the Diaspora
Vilna University, art and architecture
1928 Bauhaus, Dessau, Germany, with Paul Klee, Wassily Kandinsky, and Joseph Albers
1930 studied photography at the Ecole de Photo Cine, Paris, France.