עברית
Alphabetical list of artists
A
B
C
D
E
F
G
H
I
J
K
L
M
N
O
P
Q
R
S
T
U
V
W
X
Y
Z
Osvaldo Romberg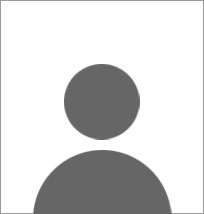 126 articles, 91 artwork images, 52 exhibitions
Osvaldo Romberg, Israeli, born Argentina, active Israel and USA, 1938–2019

Osvaldo Romberg was born in Buenos Aires, Argentina in 1938 to a Zionist family. In his youth he was a member of youth movements such as Hashomer Hatzair. In the late 1950s, he served in the IDF as part of the Nahal and did agricultural training in Kfar Szold. After returning to Argentina he completed architecture studies. In 1969 he came to Israel again, as a reporter for Argentine magazines. In 1973, he immigrated to Israel with his family and served as a lecturer in the Bezalel Art Department. After the student revolt at the institution, he was appointed head of the art department.

In addition to his works, Romberg has produced a great deal of theoretical research on art. In the 2000s, Romberg established the White Box Gallery in New York, and the Slought Foundation in Philadelphia. In 2012 he established the "Be'er" experimental cinema center in Be'er Sheva.

In his works, he strived to re-examine, sometimes ironically, the values of Western art. His early work, until 1965, was of an expressionist nature. In the 1970s, Romberg created a project called "From Altamira to Manet," which included paintings that dealt with color and semantic analysis of Western art history. In "Saint Matthew and the Angel (after Caravaggio)" (1976), for example, Romberg created a taxonomic-color analysis of Caravaggio's painting. In the 1980s painting series "Paradigm," the works of art were used as a platform for constructivist painting. Beginning in the 1980s, he also created sculptures and installations using architectural imagery. In "Roman Forum" (1988-1991), for example, he created wooden reliefs according to the "Roman Forum" model, accompanied by photographs. In the mid-1990s, he made use of large wooden structures, suspended from the ceiling of the exhibition hall.
Education
1955 Colegio Nacional de Buenos Aires, Argentina
1956 - 1962 Univeristy of Buenos Aires, Argentina, Architecture
Teaching
1971-1972 University of Tucuman, Argentina
1973-1992 Bezalel Academy of Art and Design, Jerusalem
1979--1983 Head of Fine Art Department, Bezalel Academy of Art and Design, Jerusalem
1983-1985 Visiting Professor, University of Delaware, USA
1992 Visiting Professor, Brooklyn College, USA
1994-2012 MFA Program, Pennsylvania Academy of the Fine Arts, Philadelphia, USA
2002-2005 Visiting Professor, English Department, University of Pennsylvania, Philadelphia, , USA
Awards And Prizes
1967–68, Gran Premio Nacional Argentina
1974 Premio Benson & Hedges, Argentina
1992 Sandberg Prize for Israeli Art, Israel Museum, Jerusalem
2004 Heliman Artist and Lecturer, Swarthmore College, PA
2012 Grant, Graham Foundation, Chicago, Illinois, USA
2013 Ministry of Culture Award