עברית
Alphabetical list of artists
A
B
C
D
E
F
G
H
I
J
K
L
M
N
O
P
Q
R
S
T
U
V
W
X
Y
Z
Yaakov (Jack) Rosner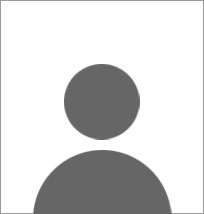 2 Articles
2 Artwork reproductions
Yaakov (Jack) Rosner, an Israeli photographer, was born in Munich, Germany in 1902. Rosner is considered a pioneer photographer who documented early Land of Israel events.
Following anti-Semitic incidents at his school, Rosner began to be aware of his Jewish identity and consequently became an active Zionist. In the mid-20th He studied Economics at the University of Frankfurt and worked briefly in the newspaper Frankfurter Zeitung. From 1926-27 he studied advertising in the U.S., where he met the photographer Alfred Stieglitz, who greatly influenced his work.
Rosner visited Israel several times and in 1936 immigrated to Israel and settled in Tel Aviv. He worked in photography, filmography and graphic design. He served as a photographer for the JNF, and produced a series of historical photographs.
Rosner was a pioneer in his field and believed in the power of photography to express the reality as no other medium can .He developed a style which was a cross of sorts between documentary and staged photography. The subjects in these photographs were always handsome, strong, happy, and hard-working. When reality was incongruent with the expectations, it was staged in a pseudo-documentary fashion.
Yaakov Rosner died in Tel Aviv in 1950.
Education
1926-27, U.S.A., with photographer Alfred Stieglitz