עברית
Alphabetical list of artists
A
B
C
D
E
F
G
H
I
J
K
L
M
N
O
P
Q
R
S
T
U
V
W
X
Y
Z
Boaz Levental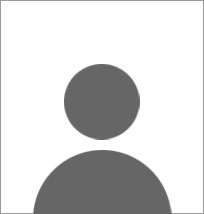 95 Articles
57 Exhibition invitations
70 Artwork reproductions
Boaz Tal, painter and photographer, born 1952, Tel Aviv. Lives and works in Jaffa.
Education
1977 Tel Aviv Univeristy, BA, Mathematics
1978 Tel Aviv University, Diploma towards a BA, Movies and Television
1978 Art Teachers College, Ramat Hasharon
1982 Tel aviv University, B.A.
1984 Tel Aviv University, M.A., Art History
1994 New York University, New York City, USA, Ph.D. in Art and Photography.
Teaching
1979-84 WIZO High School, Haifa, Photography
1985-88 Meimad School of Art, Founder and Director of Photography Department
1988-90 Shefayim School, Hod Hasharon, Lecturer
1994 Art Teachers' College, Ramat Hasharon, head of photography department
1982- present, Centre for Technological Education, Holon, lecturer in photography, design department.
1989- present, WIZO College, Haifa, academic adviser in photography.
Awards And Prizes
1992 The America-Israel Cultural Foundation, Sharett Scholarship
1992 Enrique Kavlin Photography Prize, Israel Museum, Jerusalem
1992 Prize for Completion of Project, Ministry of Foreign Affairs, Jerusalem
1999 The Research Foundation, Beit Berl College
2002 Departmant of Cultural & Scientific Affairs, Ministry of Foreign Affairs
2008 Prize in Visual Arts, Ministry of Culture and Sport